We currently have the following positions available:
Psychic, Tarot, Medium & Clairvoyant Readers
A very busy, global Psychic & Tarot Brand.
Chatline Operators
Start earning money within 1-2 working days.
Are you friendly? Motivated? Do you want to earn money from home? Then Livelines UK has work from home opportunities available for you.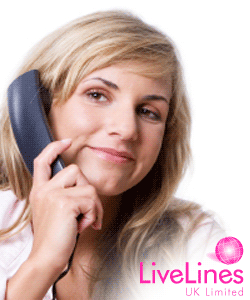 Why not apply for one of our amazing positions today and become part of the biggest premium rate company within the UK. Here at LiveLines UK we have a passion for providing excellent services to our customers and we have been doing just that very successfully for over 15 years!
We are always looking for fresh talent or existing operators to join our busy and buzzing team and with a very quick start you can begin to start earning your own revenues within 1-2 days working days.
LiveLines UK has the following opportunities available; please click on the link to find out more:
Psychic, Tarot, Medium & Clairvoyant Readers (Tarot & Psychic Jobs)
Chatline Operators (Chat Operator Jobs)
If you have any questions then our friendly office team will be able to help you. Please use the following telephone numbers to contact our experienced team:
UK HEAD OFFICE: 01604 824290
AUSTRALIA: 02 4312 7220 (option 3)
USA: 347-943-0209 (option 3)
CANADA: 647-313-3077 (option 3)
Our office team are available 9.00am to 5.00pm, UK time (GMT, UTC +0). If you cannot reach us during these hours, due to your time difference, please email: lauren@livelinesuk.com or jo@livelinesuk.com
Great Points about working alongside LiveLines UK
Very busy services, you will receive calls frequently.
We pay you on time, every 2 weeks on a Friday!
100% confidential, callers do not know your details or telephone number.
Flexible hours, choose when you want to log on and take calls.
No Minimum hours to complete.
Friendly staff, that can help you will any of your questions.
Great rates of pay.
Please note that all services are legal and we are registered with Phone Pay Plus the governing body for Premium Rate Services within the UK.